Support Stanford's $4.7 Billion Commitment to the Bay Area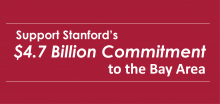 -------------------------------------
Stanford is much, much more than a University. The innovating spirit of our region sowed its roots on Stanford's campus.
-------------------------------------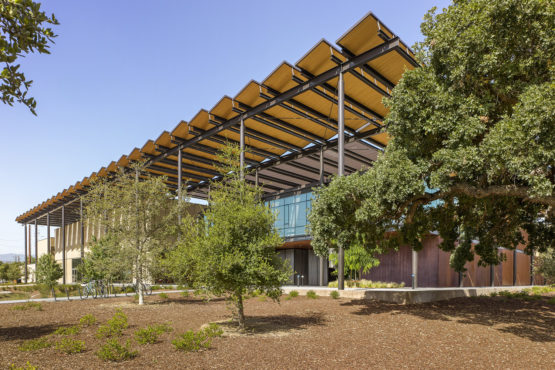 Just as the university's founder, Leland Stanford, connected the nation for the first time with the locomotive, a then-cutting-edge technology, Stanford today connects the globe through ground-breaking research and technological breakthroughs.
Stanford announced a new offer to Santa Clara County detailing a proposed $4.7 billion package of
community benefits
the university would provide through a development agreement related to its proposed General Use Permit application. This new offer provides greater community benefits than the County can achieve through its standard land use approval process.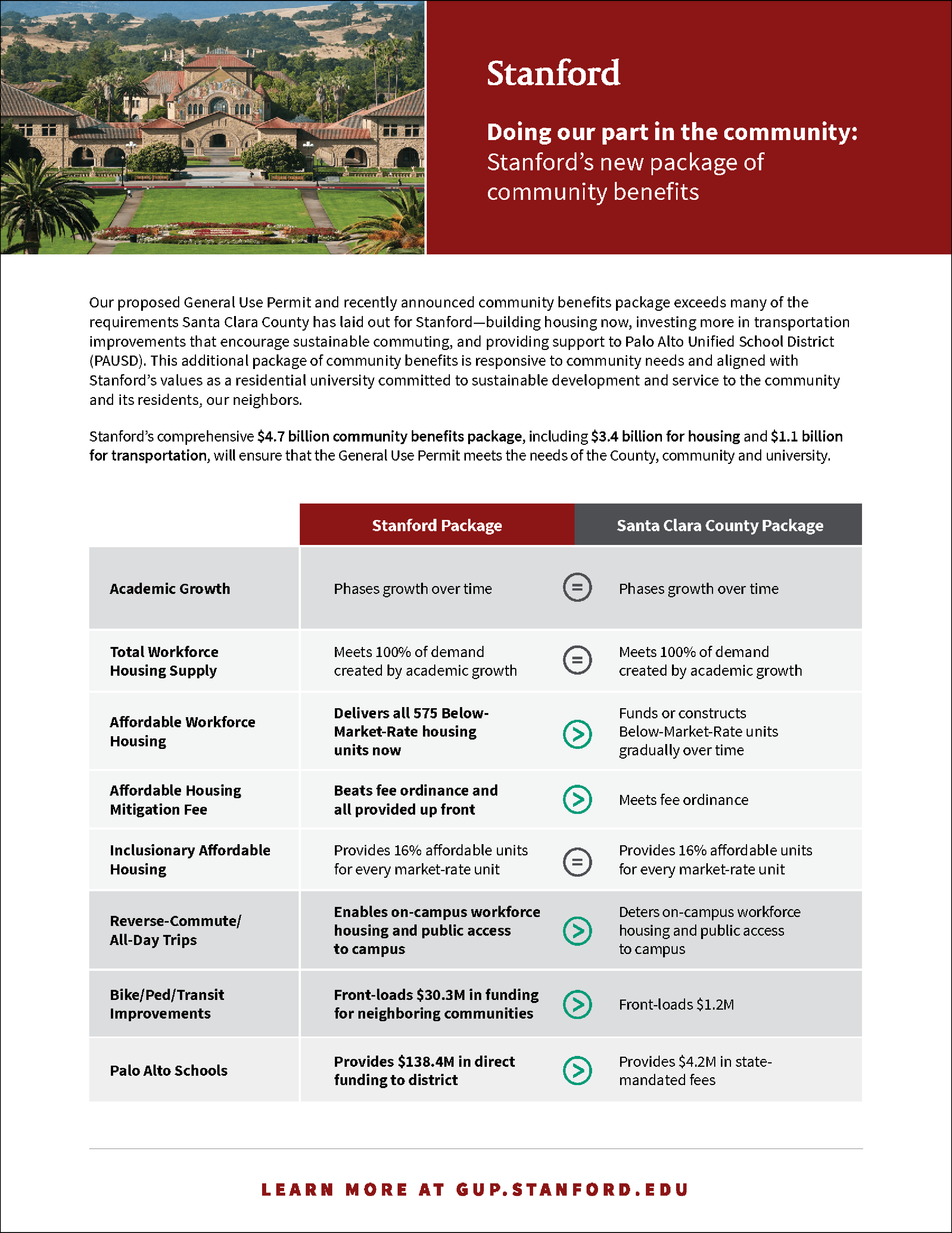 "Stanford continues to be a leader in improving the quality of life in our region by addressing housing affordability and access and finding innovative transportation solutions," said Rosanne Foust, President & CEO, San Mateo County Economic Development Association (SAMCEDA) to
Stanford News
. "Stanford currently is one of the most progressive employers in the region when it comes to providing housing and operates world-renowned sustainable commute programs that take millions of trips off the roads each year. With this offer, Stanford is raising the bar once again and showing its commitment to address housing and transportation challenges facing our region."
Stanford is a treasure that should be embraced, celebrated and nurtured as a core part of the region's identity. Not only for Santa Clara and San Mateo Counties but for the entire Bay Area and beyond. Stanford is woven into the fabric of our communities. It has birthed companies and world leaders. It has built schools, childcare facilities, and hospitals. It has created and supported a culture of innovation and philanthropy. It has contributed again and again to local needs, including the vexing twin issues of our time, transportation and housing. Stanford has and continues to set an example for other major employers to following in supporting solutions to our regional challenges.

(Image credit: ZGF Architects LLP; Robert Canfield)